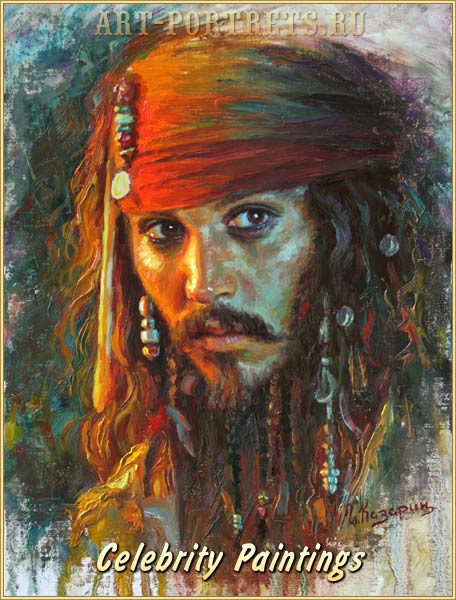 Dear visitor, you are now on the website of portrait artist Igor Kazarin whose specialty is drawing portraits from photos. You can commission a portrait drawing from photograph in two drawing techniques: On canvas either in oil or in dry brush technique.
Artist Igor Kazarin has been drawing portraits live and from photographs for more than 25 years now, creating exceptionally realistic results. Over the whole period artist Igor Kazarin developed his own unique style. Recently he has uploaded a few videos that show the painting process itself as well.
Why do people order portraits from photos? - There a few reasons for this: First of all, the human desire to give a gift to friends that is painted by a professional artist. Furthermore, fact that you do not need to pose and stand still or a long time. The third -and perhaps the mostmportant- reason is the surprise factor- the birthday.
For example, who either receiving a gift, but he did not expect. If you decide to order a portrait, you need to do it in advance. An original painting from photo a gift for your loved one- will always be in the center of attention at any family or workplace party.
---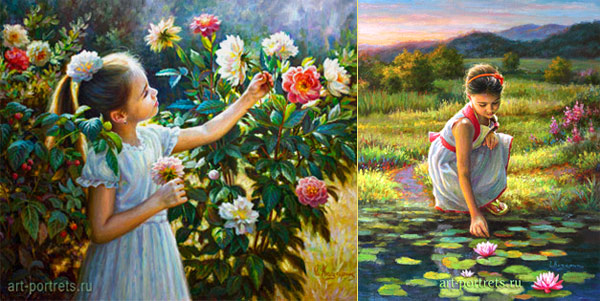 Painting or drawing a portrait from photo is a very difficult but, at the same time, interesting task that requires a lot of attention, precision and care. If you have a gift idea and you decide to order a portrait from photo, please write your wishes and send to My E-mail. To ensure your portrait will be drawn in the best possible quality, the photo you send should also be of high quality: The faces must be in focus, facial features clearly visibile. After all it will be painting on canvas soon! How do you paint your portraits?"- visitors sometimes ask the artist. The answer is simple. When the artist is painting, heholds a photo in his left hand while drawing with the right one. It is the most convenient way which is used by many artists.
---
Commission portrait in oil on canvas - this is every time my challenge and the next responsibility to the customer, but I always take a responsible attitude to my work, because it gives me permanent orders. In my practice, I pay special attention to the creation and construction of a composition, the similarity and perception of a characteristic image of a person.
If you looked at my work and you liked my painting technique, and you have already decided on a choice and wish to order a portrait. The photographs prepared by you, from which I will draw a portrait in the future, can be sent to my contact E-mail for viewing
---
In addition to portraits painted with oil, I today continue to paint portraits in a dry brush technique,
thanks to the demand precisely in this drawing technique. Recently, I began to receive orders from various countries of the world, most of the requests from America, Europe and the Middle East.
Most of the customers are young people attracted by short drawing periods and especially lower cost relative to oil on canvas, despite the fact that this style is still not simple, laborious and does not like mistakes and it takes effort to draw a beautiful portrait that should you necessarily like.
---
---