A new page on which I will post new works of Celebrity oil paintings by Igor Kazarin. From time to time, I have a desire to paint many actors in oil on canvase, if not busy with with commissioned portraits. For example, portraits of celebrities by a dry brush I drew a lot and now it's time, I will to paint more in oil different famous people of our time.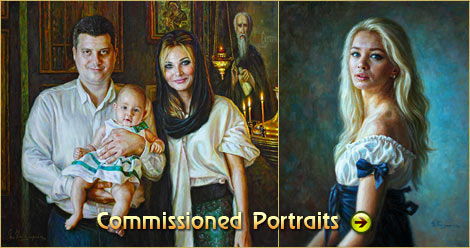 From time to time I like to watch many interesting films, among which I often watch Westerns. The very first films about the Indians, I looked back in childhood, then the popular actors for me personally were the Yugoslavian actor Goiko Mitić, i can say it was the main European Indian))) and also liked to watch movies about Winnet, where the French actor Pierre Brice is very cool. Recently, I am attracted to American films of westerns, where popular American actors Clint Eastwood, Henry Fonda and of course the inimitable Charles Bronson.
I've been drawing actors since I was a child, so today I like to take my time. I recently completed several, among them such cast-monsters, well, in general, those who like to fight, such as Arnold Schwarzenegger, cool Jackie Chan, Jean Paul Belmondo and Jean Claude Vandam. For those who do not know the actress Evangeline Lilly, then you missed a lot. Personally, I liked the series (Lost)
In the very near future I will definitely show my next paintings, various actors and actresses.
This work requires 2-3 stages of work, sometimes 1 stages, drying out the paint and without hurrying for 1-3 weeks. If you liked this style of my work, you can also do a commission of portraits of stars or just your friends, relatives.
if you are a fan of any actor represented on this page and you want to buy my work, then let me know about it.
I'm sorry for my english, if you find incorrect descriptions on my site
and wish to correct, please message me to my portret7@gmail.com
---