Based on my statistics, this section of the site is one of the most interesting and the most visited. I posted here mainly Black and white drawings of beautiful girl and famous actresses. Also, as you noticed, some of the work in color.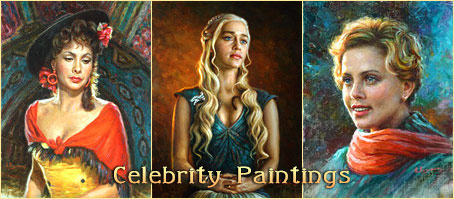 Your feedback and comments on social network gives an incentive to further work. As a rule, for the most part I get requests from many men who want me to draw a portrait of a girl from photo, no matter what country he lives in and and quickly get it by DHL delivery service. Of course, every new job for me is another challenge, but I am always ready.
At the moment, I work without any rush, thanks to this I have the opportunity to think about every step, I am preparing for my next task or several at once very thoroughly, therefore it takes 4-5 days in time. because I began to share my work for several days, this makes it possible to see with a fresh look, and adjust to the most accurate work.
If you have a girlfriend and you like my drawings, then we will cooperate with you.
On this page I posted a lot of famous actresses, such as: Megan Fox, Britney Spears, Emma Watson, Emilia Clarke, Evangeline Lilly, Eliza Taylor, Nina Dobrev, Charlize Theron, Brittney Karbowski, Natalia Oreiro, Valeria Mazza, and others.
A couple of pictures i drawn from:
CathleenTarawhiti
---