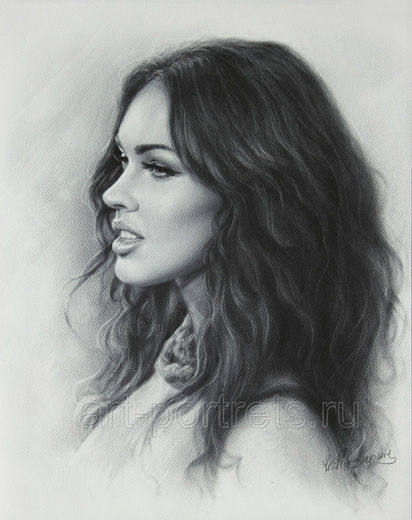 ---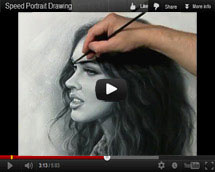 Megan Fox Drawing portrait video by dry brush. Long time since I shot last drawing video with a video camera, because I draw portraits by commission, I had a lot of work. recently I released from some of my ordering and decided to shoot a 2 new portrait Megan Fox drawing and Drawing Emma Watson.
I am sometimes asked why I decided to draw Megan Fox, the answer is simple: I wandered through the internet and saw a beautiful girl, yes she is popular, but it does not say, that i just draw popular girls and no more.
If you visit my site, then you probably have seen my works, I rarely draw celebrities, most of all, I draw ordinary people. As always, my stunt was to show in short how to draw Megan Fox, that is, this video is not to teach drawing portraits of beautiful Hollywood actress, but just a demonstration of my work.
Often, many people write to me comments that my videos are used as teaching how to draw a portrait :). I confess to you I'm a bad teacher. But I am often asked to describe in short my procedure of drawing a portrait.

At the beginning of drawing portrait Megan Fox, I start with pencil drawing sketch with pencil HB, i can say it is my habit. Then I start to paint with small brushes, for more similarities in a portrait. Then I work with a broad brush to make a portrait volumetric.
Nevertheless, the most interesting property of a dry brush is to work with an eraser. It is very important to do all right highlights in portrait, from this also depends similarity of Megan Fox.
In addition to eraser, lately I've become to use Correction Fluid highlights, these highlights give in portrait of a girl more clear features. I'm sorry for my english